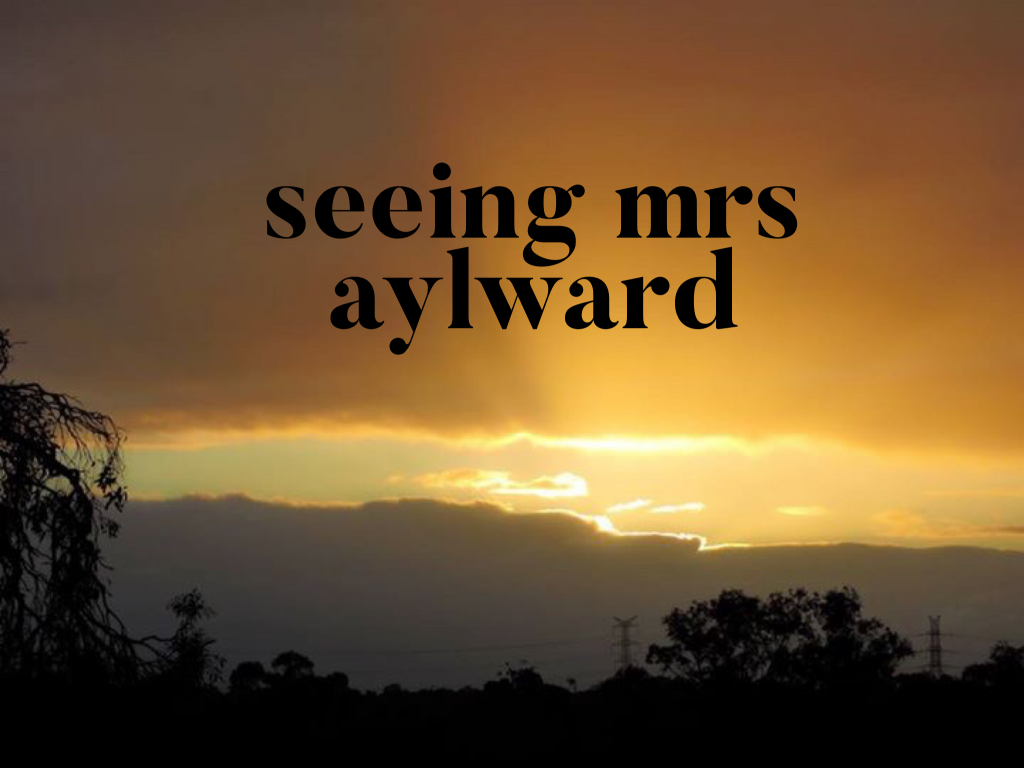 It's a lifetime now since Mrs Aylward taught my then pre-primary aged child. Her green eyes are just the same, overflowing with kindness and empathy.
That pre-primary year was the first time I realised my daughter was going to be socially ostracised by her peer group. She didn't know it yet, but it was so horribly obvious to me, a pain worse than a broken heart.
I did actually have a broken heart in my own right at the time too, because the man I had fallen for, hadn't fallen for me. Yet.
And then there was the small matter of the person who had broken into my home nearly a year and a half earlier had finally been apprehended, and the frightening juggernaut of the legal system had suddenly kicked into gear. I was dodging in and around court commitments with school pick-ups.
And there was Mrs Aylward. I could tell her what was really going on and get her kind, wise tips on how to minimise the impact of all the drama on my girl. I could hope for the best that things would resolve with the school (they didn't) and just try to put one foot in front of the other knowing that my girl had such a compassionate guardian for the hours she was away from me.
All of that is now long gone. Eventually, how I wish I had done it sooner, but eventually, I moved schools, and it changed everything. Sometimes there is just a year that doesn't quite work for your child, and you need to find them a new year group.
The object of my affections eventually realised the error of his ways and we have been partnered for many years.
The perpetrator was sent to prison, and I didn't even have to testify in the end because thank God, he changed his plea.
And there, this Easter weekend, was Mrs Aylward. All these years later, when I have crossed the river to a kinder, milder time with a well-adjusted adult daughter and a happy home.
Mrs Aylward's eyes are exactly the same kind green. Nothing has changed, and we stop and chat. But to my surprise she wanted to talk about me, about my day-job, and what I have been working on. I would have been more than content to talk about my daughter. But it is somehow so special and affirming, that she is keen to talk about what's going on for me.
Everyone needs at least one Mrs Aylward in their life.