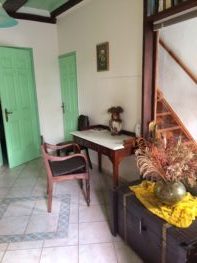 On this very desk in Chania, Crete, I finished the last scene of my shitty first draft of my first novel on 27th September, three days before my deadline.
Last year I found out about The Writer's Studio online First Draft Novel course which insisted that I start all over again (I had a part-finished another draft one and mooshed together a second incomplete draft one – so two draft ones if that makes sense. No, not really!). So I started all over again and eleven months later, I made it!! That's 93,947 words. Just under 24,000 this writing holiday which started 9/9.
Now, to get cracking with the Writer's Studio Draft Two course. I believe there will be lots more rewriting. So Sisyphus-like, I've started rolling that boulder up to the top of the hill!
But first, I celebrated with beer, olives, feta and anchovies. A sweet snack! Chania will always have a place in my heart.