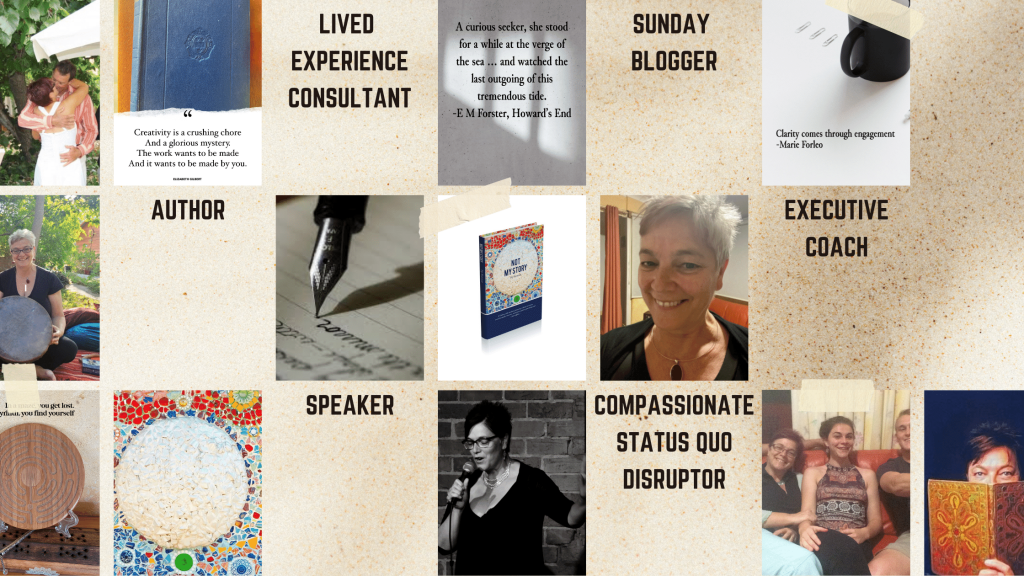 I live in Perth, Australia where I was born in the mid-1960s. I stumbled into a museum career and lived in London from 1990-96. I then careened into teaching 1996 through 1998 in Thessaloniki in Greece before returning to Perth permanently after a few twists and turns by 2000. That's a polite way of saying I got pregnant unexpectedly to one of the locals in Thessaloniki and to'd and fro'd until I worked out it wasn't going to work and it was time to settle with my daughter in Perth.
My life in Perth and Europe was privileged, pleasant and interesting – until 2002 when at the age of 36 I survived a home invasion and assault. I had only bought the home for me and my three-year-old daughter six months before, and I had met my Big Love who lived opposite. It's fair to say I didn't see that coming.
In the aftermath, I reinvented myself for the third time and became a health advocate in 2006, then a complaints conciliator, then a manager of a childbirth education non-profit. In 2013 I finished my first book Not My Story which follows my journey of healing and recovery from the trauma of the assault. It explores the ongoing need to address the needs of victims of crime through an advocacy service that supports the victim right through the entire recovery journey.  It is also a plea for us to have a mature discussion about all our responsibility for community safety and how a restorative justice approach could contribute to that.
2013 also marked the time I was sure I wanted to quit the nonprofit world and so I studied coaching under the expert tutelage of Grace Minton. But just as I was preparing to launch myself as an entrepreneur, the Health Consumers' Council Executive Director position came up. I absolutely knew in my heart that I had to take that job, and return to where I had begun as an advocate years before. I mean, this wasn't really a job, it was a vocation. And it was a wild ride – so much work, and constantly holding the space for positive change with the lived experience voice at the decision-making table where it belongs. Sometimes there were wonderful wins, often snubs, slights, and setbacks that took time to recover from. And there was always an amazing team of colleagues to sound-board, vision, and keep on going.
In 2021 I took the exciting decision to quit the Executive Director role. I also let my hair go grey – an outward sign of a massive inner transition.  While I am passionate about the lived experience voice being at the decision-making table, I am also an author and the day job took up all my bandwidth. I was accepted onto the Emerging Writers Program in Perth in 2021 and it was A Sign it was time to make more space in my life for writing. Thanks to that Program I have just finished my novella manuscript, a roman a clef based on the memoir – but this time I am colonising the male/perpetrator perspective. Working title, Not His Story. It's currently being submitted to publishers….