Sunday Blog 95 – 30th July 2023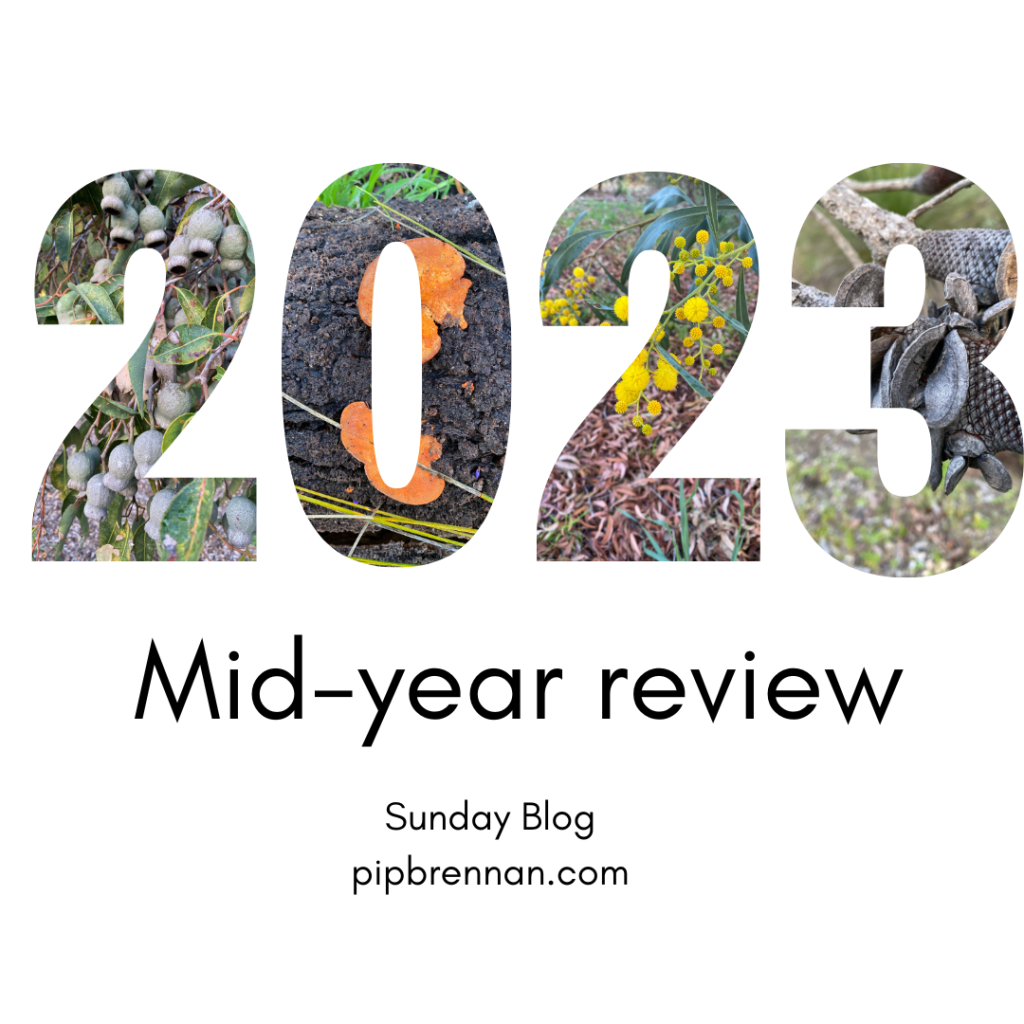 This Saturday I took time out to sit with my 2023 Vision Board I created in January with my Yoga teacher and a group of women. She had promised us a mid-year catch up to reflect on our year so far. Saturday was the day of reckoning.
It's fair to say I had started the day in a less-than yogic state, trying in vain to log onto an online writing group I clearly hadn't visited for way too long. Around and around in a loop I went. Re-setting my password. Trying it but it still telling me the password was wrong. Typing in the email and password over and over again. Batting away my phone's kind offer to plaster my address details over the username and password in an AI fail at being helpful. As I was home alone, a few shrieks of frustration rendered the air as I got ready for my yoga class.
Yoga worked its magic but I could feel the frustrated toddler ready to re-emerge at the slightest provocation. It was a build up for sure. Last weekend I discovered a screw wedged deep into a tyre, so I have my spare tyre on the car and a never-ending flashing light on my dashboard. Then in a synchronicity of bastardry, a headlight bulb has gone on my car and you have to deconstruct the entire vehicle to slip in a new light bulb, so that task is still undone. Another flashing light on the dashboard for that.
Perhaps my dashboard impersonating a Christmas display to alert me to the lack of balance this week – aka no time for writing. Also, things going wrong with the car throw a spanner into my financial works so my business account balance was looking very anaemic while my dashboard was far too colourful with all the warning lights.
I brought all my petty frustrations into the Vision Board reflection session in the afternoon and had a soft space to land, as well as a chance to be challenged on where I didn't feel I had reached my vision.
Being a freelancer, as I am now, finances ebb and flow. That is completely normal. Especially when car snafus are thrown into the mix. When lamenting about the anaemic bank balance, my Yoga teacher asked me, "What are you going to make that mean?"
Naturally I am going to make that mean that I am a hopeless freelancer, lazy, unfocused, yada yada yada. Her powerful question interrupted this for me. In the space created by the interruption I could accept the ebbs and flows of freelancer income and avoid falling into the troughs of despair that often seem to assail me.
We closed the Vision Board Review session with a beautiful walk in nature as the sun was waning. So many beautiful sounds and sights soothed me, and some of the nature pics made it into the image for this post, spelled out into 2023. Time to rejoin the fray, the ebbs and flows and hold steady in my sense of self.