Sunday Blog 56 – 9th October 2022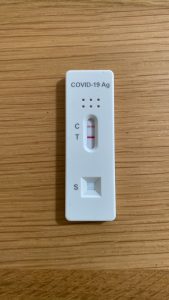 The suitcase was completely unpacked, the memory-foam neck cushion had its cover stripped for cleaning, the travel wash was flapping on the line, even the adaptor plugs were stored away.
Why did I feel so discombobulated and not quite here?
Travel is always a bit like that for me – scenes of places I have been flit and flip through my mind, waiting to be sorted into a memory box for future rumblings. Conversations and discussions with people I've met and re-met require reflection and integration.
I love to immerse in European culture, experiences and memories, and make new memories with loved ones. I love the feeling of being a "citizen of the world", able to negotiate different terrains. But the pangs I felt in the arid house at Kew Gardens on seeing Australian plants with their incomparable shapes and smells tells the whole story for me. Australia is my beloved home.
But it turns out that it was not an existential crisis creating my befuddled mental state on my return to Perth. It was the spicy cough, which got me, most likely at Heathrow or on the packed flight home. I have done so many RAT tests over the years, but this time I was right.
I have taken to my bed with a clear conscience to rest and reflect.