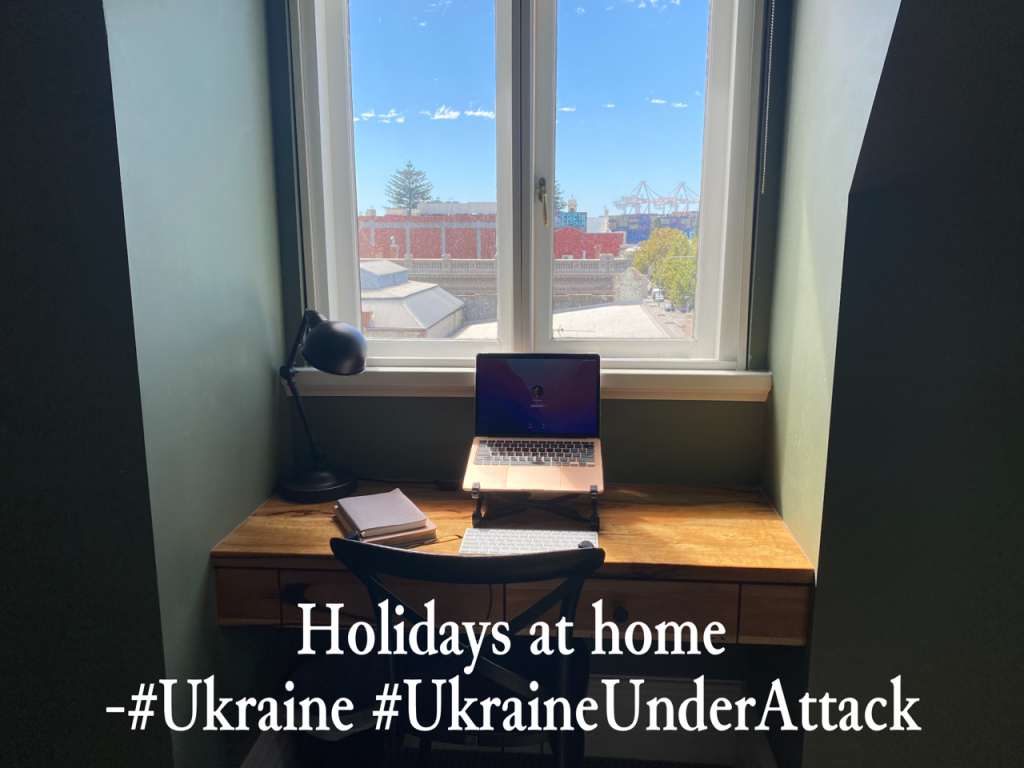 Sunday Blog 27 – 6th March 2022
This week has seen some interesting changes in my ongoing process of Transition. It hasn't all been working out according to my goals in my journal. To seek a bit of refuge I decided a staycation in a Fremantle Hotel was just the thing (see writing nook in photo).
As the week unfolded and was not entirely to my liking, I reminded myself, at least I am not in Ukraine. (I have to keep scrubbing out the "the" because like everyone I have been on a steep Ukrainian learning curve.)
I normally don't watch or listen or read the news except in very small doses, and haven't really changed that this week but even a tiny glimpse has been enough.
And in a moment that reminds me of all the excitement we once held about the possibilities of the internet, I have booked my next staycation. But I won't actually be checking in. This time the accommodation is in Kyiv and I will not be going there. But I hope the money helps those who are stranded, unable to earn money. Apparently Air BnB are waiving all fees and ensuring the money is credited to people as soon as the booking is made. So far at least $2 million has directly reached people in need. The internet's promise of global connectedness and grass-roots action feels almost close enough to touch.