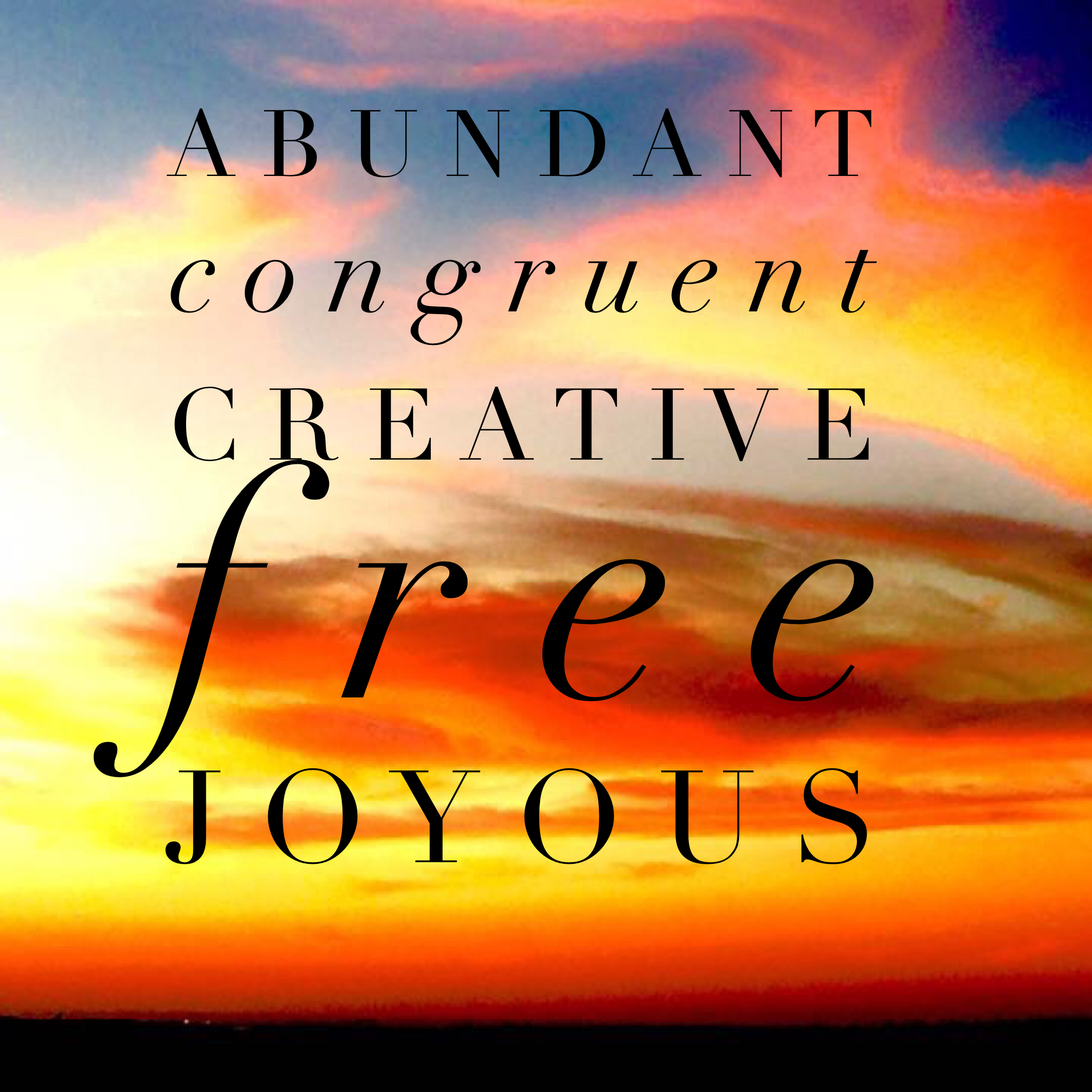 They say that after arguments about sex, money is the number two thing that people argue about. Money is a strange, strange beast. Over the years I have read and thought and reflected on money to try to get upsides with it.
My pattern is to spend what I have, live from pay to pay. When I discovered Desire Mapping, which is the work of Danielle La Porte, I was quick to include Abundance as one of my Core Desired Feelings, to see if I could challenge that old, old pattern. I was, still am, a devoted Desire Mapper.
It all seemed to go so well for the first two years. All that Desire Mapping seemed to pay off as I finally landed a job that paid well, for the first time in my entire life! Then, I must have gotten complacent. Fast forward two years, to January 2017 when I decided, when reviewing my Core Desired Feelings, that I had conquered Abundance and could remove it from my list of Core Desired Feelings (CDFs for short). I launched into 2017 with these four CDFs: Congruent (doing what I say I'll do), Creative, Free and Joyous.
And then, last month, there was that ghastly moment when darling husband asked if I would please refrain from buying my lunches on the joint account when I've worked my way through my entire salary. Ahem. It doesn't help that he has actually been surviving on savings for nearly 18 months because he has had impeccable financial management techniques in place for the last 20 years. His polite and embarrassing request was just the wake up call I needed. It was time to jam on the brakes of overspending, and turn my financial ship around, so to speak.
I have started making my lunches again. I have pored through the many financial commitments I have unthinkingly signed up to and removed every single one that I can. Instead of just collecting data on my finances using that neat little Pocketbook app, I am actually looking at that data and constantly checking it against my financial goals.
And, I put Abundance back into my Core Desired Feelings, for good measure! I have made a little movie (after significant swearing and at least four hours more than I thought it would take) of my Core Desired Feelings and 2017 monthly goals and other Desire Map themed images here. Enjoy!