Sunday Blog 32 – 17th April 2022 (Happy Easter!)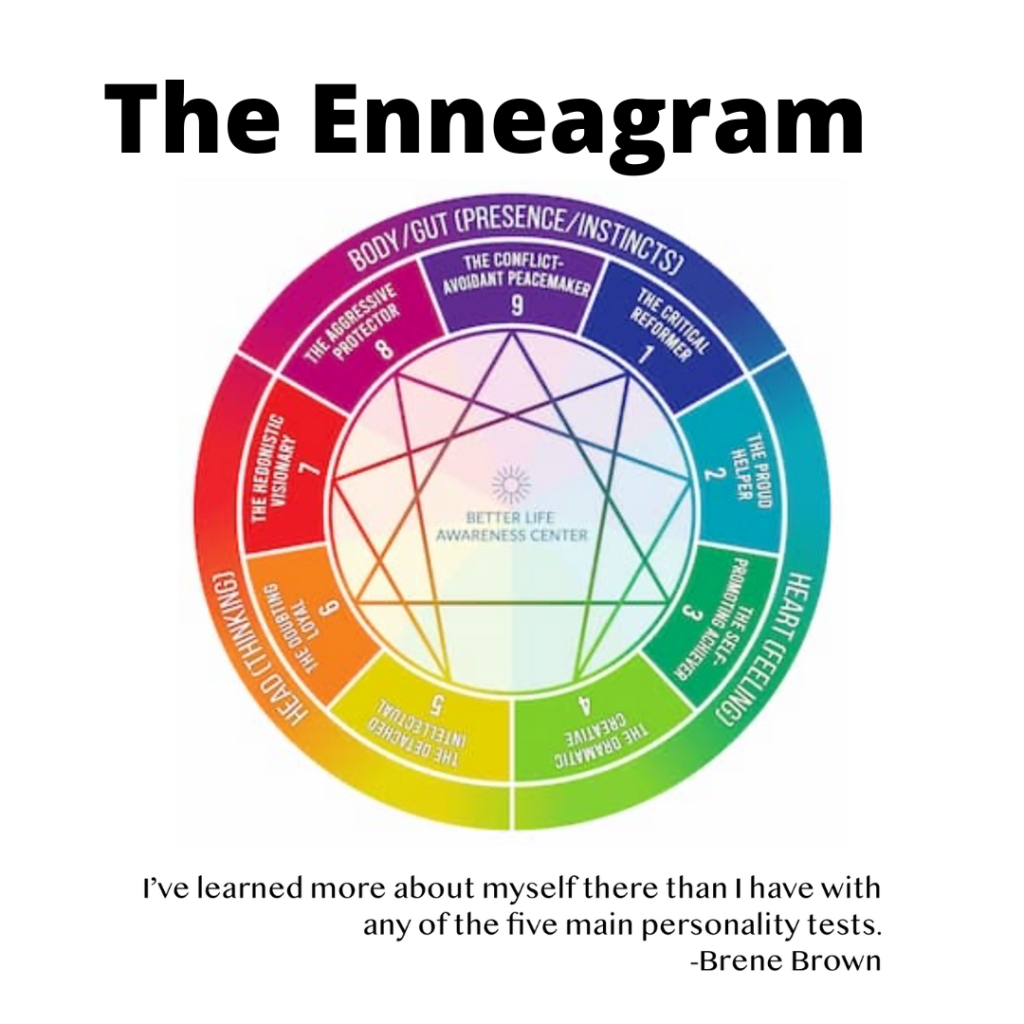 I still recall my mother coming home from a workshop (in itself an unusual occurrence) in the early 1980's all alight with the new-found knowledge of the Enneagram. "Ennea" is the Greek word for nine, and the Enneagram is a model of the human psyche of nine interconnected personality types. Its origins are ancient and hazy, and it emerged in Western World the 1950s and 1970s. I really wanted to add in something about how the number 9 works – but I am not so good with numbers and all the sites I looked at made my head hurt. Suffice it to say that the magic of nine draws together this model and leave it at that.
At the workshop, my mother discovered she was a Nine or a Peacemaker (a good call for the mother of six) and she was pretty sure she was married to a One (Perfectionist). What she'd learned in the workshop gave her a key to the (ahem) frustrations of married life.
This week, while I was watching Brene Brown's new Atlas of the Heart five part series on her most recent book, tucked away in episode three she asks her audience "Have you ever taken the Enneagram?" Then she goes on to say "For all the researchers watching … I don't think it's valid or reliable but I've learned more about myself there than I have with any of the five main personality tests." In other words, researchers are undecided about it, but Brene is not. (Just in case you have never heard of Brene Brown, she is a grounded theory researcher with a gift for translating her research widely to all of us so we can live better lives now. Start with her 2010 TED Talk on shame and vulnerability and keep on going…)
I had to stop the Brene Brown video and write that down. Because, I have a great fondness for the Enneagram. Due to the accident of my mother attending a workshop in the early 1980's I have always known about the Enneagram. As I grew into adulthood I knew myself to be a Seven (The Hedonistic Visionary in this image. What can I say? I like fun!) Exploring the Enneagram over the years has provided me with some footholds in the slippery complexity of relationships.
So – it has the Brene endorsement – and if you have never explored it, you might want to take the best online test – the Riso-Hudson Enneagram Type Indicator Test. It costs $12 takes 40 minutes but it is time well spent to discover your Enneagram type and start exploring this rich and transformative model to know yourself and others.
Happy Easter!
P.S. I am not affiliated with Brene or the Riso-Hudson Test – I just rooly rooly think both are top quality!