Sunday Blog 24 – 13th Feb 2022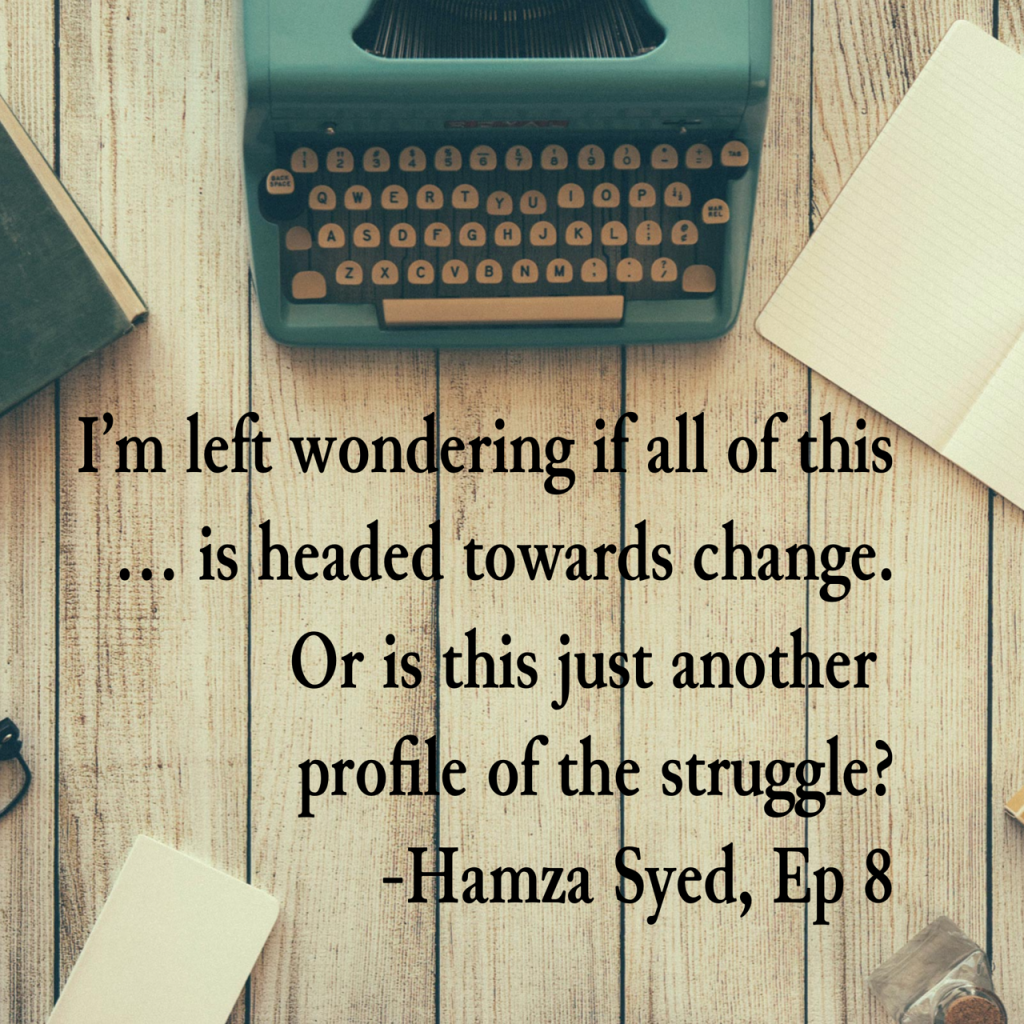 If you don't have a spare eight-plus hours, you might not find this Sunday Blog of interest. I worship podcasts, especially serial podcasts. I stumbled across The Trojan Horse Affair: a mystery in eight parts when listening to This American Life on Monday. They featured the first episode, and I was hooked. I had to listen to all 8.
There are many compelling aspects to this story, one being the two presenters' relationship. Journalist Brian Reed meets doctor-turned journalism student Hamza Syed who pitches an idea to him the night before he starts journalism school. The story is from Syed's hometown in Birmingham, England. Brian is hooked, and they team up to untangle the story of the so-called Trojan Horse letter. The two of them disappear down an investigative journalism rabbit hole for more than two years to create the series. The even end up in Perth, Australia.
The Trojan Horse Letter story itself begins in late 2013 when;
A strange letter appears on a city councillor's desk in Birmingham, England, laying out an elaborate plot by Islamic extremists to infiltrate the city's schools. The plot has a code name: Operation Trojan Horse. The story soon explodes in the news and kicks off a national panic. By the time it all dies down, the government has launched multiple investigations, beefed up the country's counterterrorism policy, revamped schools and banned people from education for the rest of their lives.

https://www.nytimes.com/interactive/2022/podcasts/trojan-horse-affair.html
Finding out who wrote the letter is not a question that people in power want to be answered, as Brian and Hamza discover. The series starts with conversations with the supposed mastermind of Operation Trojan Horse, a man passionate about ensuring an equal opportunity for Muslim students in Birmingham. He joins a school council and turns the single-digit percentage of graduate students up to 70%. The Trojan Horse letter undoes all of this work and he is one of the several people we hear from who have never been allowed to re-engage in education again. The pain in their voices is palpable.
It's Hamza's question in the image of this post that made me stop, hand on heart, gasping at the enormity of this reflection. Rewinding and re-listening, capturing the question in an image, like a bug in amber for this post.
We often think that speaking up, bringing things to light will create change. Sometimes it does. And sometimes, it's just another profile of the struggle. For me as an advocate, someone absolutely passionate about the power of the lived experience voice to drive change, it is sobering to remember that the lived experience voice is always and ever a David against the Goliath of power structures.
Grace Tame and Brittany Higgins have done so much in Australia to highlight the importance of addressing violence against women. The March4Justice in 2021 showed that the time is ripe for social change. And then in 2022, the ten-year plan to combat violence against women is launched, strategy-less into the nation. Baked in a University with no transparency about who got to have a say, it has no tangible actions or accountability mechanisms. A veiled, smudged-over mention that things are the same or worse in terms of the level of violence against women since the previous ten-year plan. It is such a threadbare and clearly meaningless political gesture – a smoke and mirror exercise to make it look as if something is changing when clearly it's not. Will Grace and Brittany be able to create change or provide another profile of the struggle? It's such a key question.
But I'm not nearly done with this podcast. It dug right into the nature of journalism, how it is important to be open-minded about a topic, to explore it without having a pre-conceived idea of answers to the question, the right and wrong of it all. And the core thread of Islamophobia that underpins the Trojan Letter thrums right through this podcast. I am ashamed to say I have not given enough thought to this issue. Neither had journalist Brian Reed because like me, he is white and mainstream. We just don't have to think about the issue the way Hamza does. I cried as I listened to the recording of Muslim British Labor Politician Zahra Sultana's speech – her voice breaks when she says "It's to be treated by some as if I were an enemy of the country that I was born in as if I don't belong."
And I recognised myself in Brian. As the years and the episodes build up, Brian realises the impact of the story on Hamza is profoundly different to the impact of the story on him. He reflects on how his objective journalist view is another form of bystanding, and morally repugnant to Hamza. Brian asks himself;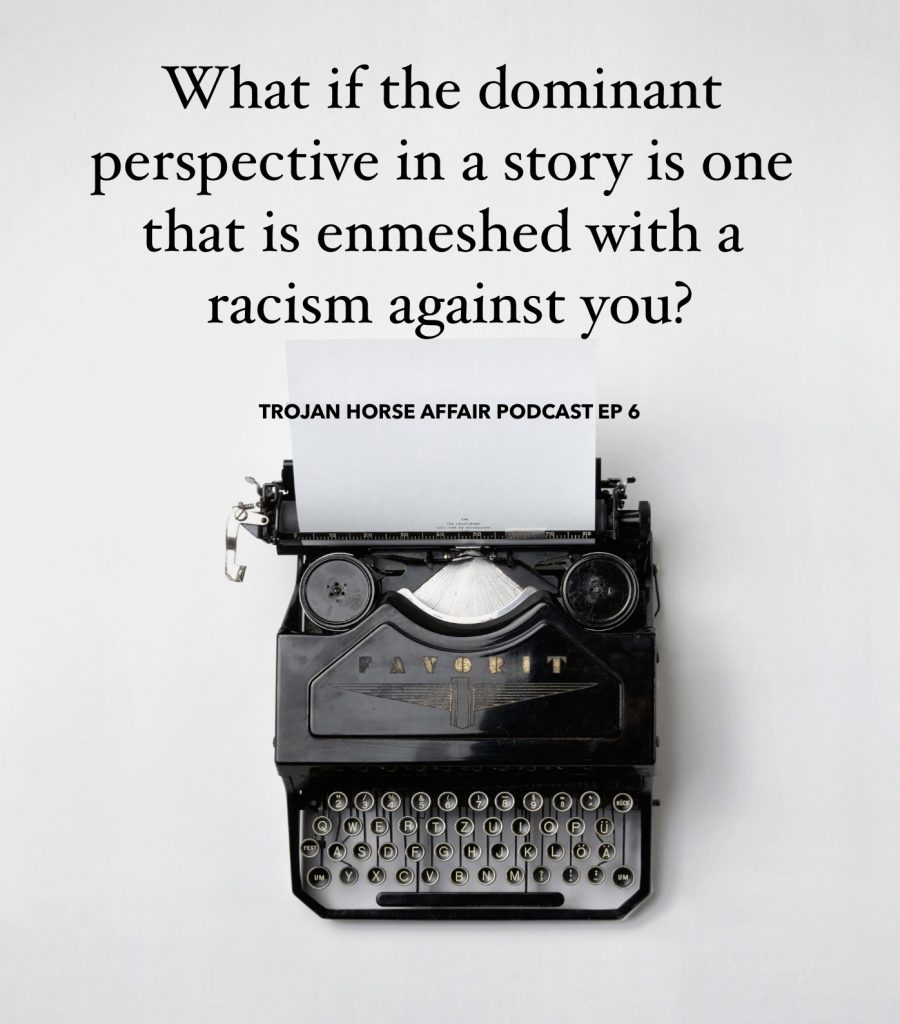 I really do hope this podcast does spark the change that's required. I know for me I am not the same person I was at the beginning of the week; before I listened. I have been enriched with new insights, challenged by fundamental questions and light has been thrown on blind spots I didn't know I had. And that's what good podcasts are all about.