Sunday Blog 106 – 15th October 2023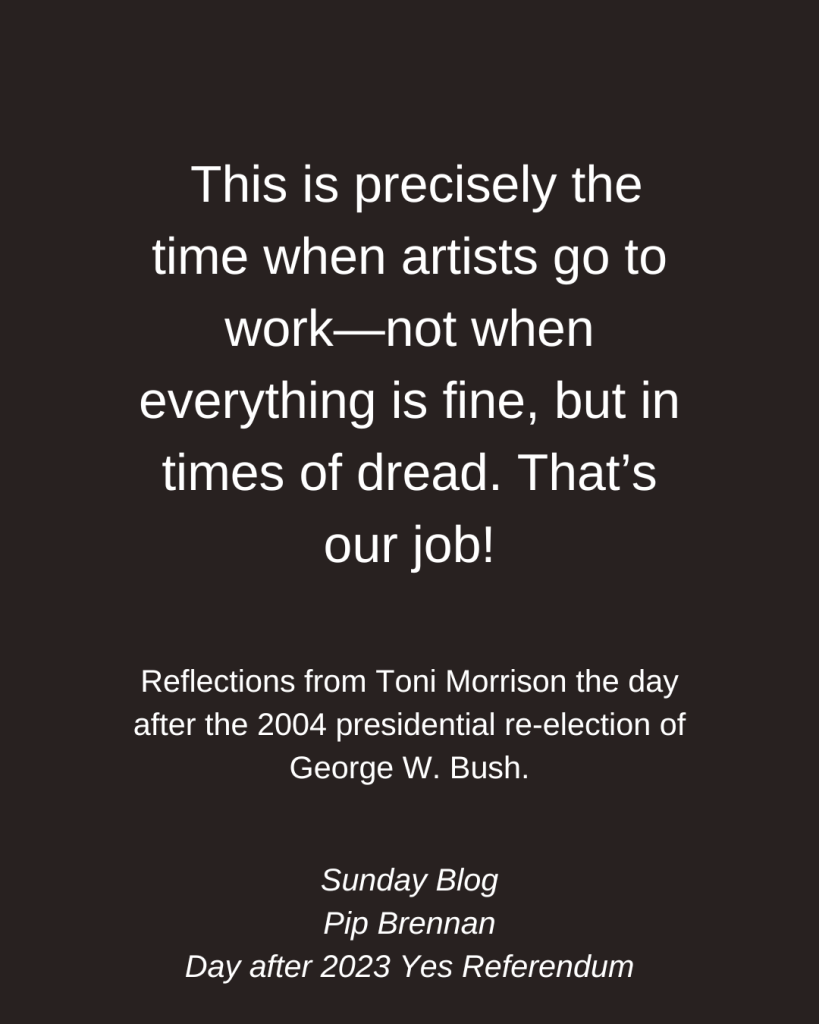 For those readers not in Australia, yesterday was a very sad day in our history. The referendum to vote Yes for an Aboriginal and Torres Strait Islander Voice to be enshrined in our constitution was rejected. The outstretched hand of friendship was slapped away.
At 3.3o on polling day, I was still handing out how to vote leaflets in a small school, with my wild acid trip flared leggings on. With the time difference between Perth and Sydney, the vote was really already decided. But still, I kept handing them out. One woman loved my pants so much that she told me, on the way out, that I had changed her vote to yes.
There was so much more I had planned on doing for this referendum, but family circumstances intervened somewhat. And the plain old privilege of being on holiday for much of the campaigning period.
I came from my mother's hospital bedside to be at the polling station, and fell into an existential conversation with the volunteer coordinator. A chance, precious conversation about life, death, and what it all means.
The woman changing her vote was a small blessing. The conversation with the coordinator was a small blessing.
Political disappointments can break our hearts. But. After this week of mourning I hope we can pick our way forward from this tragedy of political missteps tangling with self-interest, ignorance, conspiracy theories (I mean, no offence UN but you can't run a bath. You have neither the intention nor ability to take over Australia) and of course, racism.
So as an ally who has been able to dip in and out of this I am sending love and healing for the broken hearts and … writing.