Sunday blog 2. 5th September 2021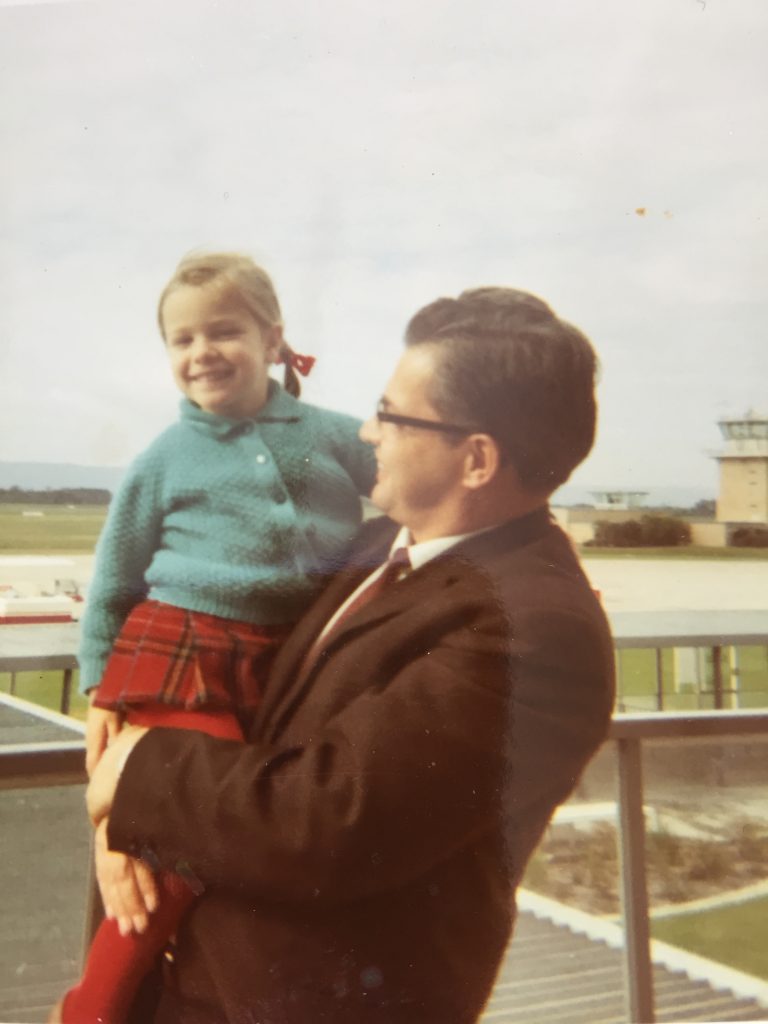 Me and Dad in the 1960s at Perth Airport
I am at my mother's house on the first Father's Day in Australia since my father died. I am here to oversee the ritual of a roast in his honour which will soon be in the oven. We will gather in several hours to eat the roast.
It's not quite a year since he died in his bedroom at home, exactly where he wanted to be after more than six decades in his "castle". I stayed in his room last night, partly to make it easier to do the catering today. His room has been referred to blackly as "the death room", although I hasten to add the bed is different from the hospital bed on loan that he passed in.
As I dig out the roasting pan and prep the vegetables, I can see him in the last months of his life. He still wanted to be the one to cook the roast (he did most of the cooking for the last 30 years of his marriage) but he was no longer able to. He couldn't manage the weight of the joint, the dexterity to slide things in and out of the oven. I am channeling him as I cook the roast, but adding in a few improvements, like over-catering instead of under-catering.
Mum has overseen setting the table and asks if I need any trivets for the many groaning dishes of food I am creating. "Get that one out of the third cupboard along, bottom drawer", Mum says. "It's one Dad made when he first bought his router."
The process of the cooking wraps me up in a warmth as the different memories of him crowd in, both recent and ancient.
The pork is definitely done to a turn, the fish pies, cauliflower cheese and roast vegetables are piled on plates onto the table as people start to arrive. The meal moves on in a hubbub of chatter and the different micro dramas we are navigating – purchasing houses, juggling study and work commitments, life.
After the guests have all but left, the plates all washed, and returned to their well-worn niches in the cupboard, Mum says "He's definitely here".
The lunch was really for him, and we toasted him briefly over lunch, but life moves on.