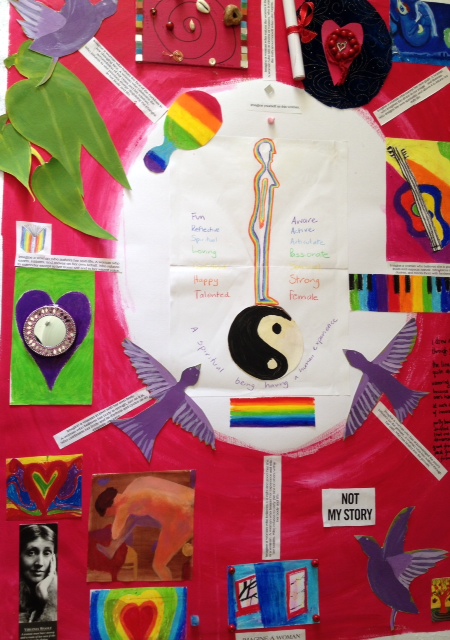 This is the speech I gave at the Sexual Assault Resource Centre (SARC), which was celebrating its 40th anniversary and had accepted my offer to speak briefly at the event.
Most of you know me as Pip Brennan, Executive Director of the Health Consumers' Council. I am also a survivor of a sexual assault during a home invasion in 2002. I was a founding member of the peer group Reclaiming Voices which had as one of its objectives to develop an independent advocacy service for survivors of sexual assault and abuse. After several grants and some promising starts the service was ultimately not able to be established and the organisation was de-incorporated in 2010.
I began my talk by acknowledging that in many ways I am an atypical survivor. I did not know my attacker, he was given nearly nine years imprisonment when finally caught and I do not have residual trauma from this event.
I wrote a memoir, entitled Not My Story about both making my way through the system as a victim, and navigating my way as a victim representative hoping for change. By the time I finished the book, it was 2014. As well as the usual procrastination and fear about any writing project, I was waiting to see if the Recommendations from Prosecution of Assaults and Sexual Offences would be acted on in their entirety. In the end I decided that it was more important to finish the project rather than wait for change. I included the Recommendations in the back of Not My Story for good measure.
I am someone who loves to tidy up at the end of a project and I went through all the many different drafts, annotated copies of my book and I threw them all out. I was also going through a collage phase and one of the last things I found was the blue exercise book I was given when I went to the SARC support group. I looked at the drawings I had done for each of those weeks. The last one I did, envisioning my future self, now sits at the centre of the collage. I also reviewed the messages we had given each other at the end of the group, all those years ago. A copy of the poem "Imagine a Woman" fluttered out of the exercise book. We had been given it one week of the therapy group, and I had forgotten all about it. I read through it and before you could say "scissors", I had cut up each line of the poem and they now formed "petal" in the collage, radiating out from the final drawing of my future self.
I read out a couple of verses from Imagine A Woman © Patricia Lynn Reilly, 1995:
Imagine a woman who believes it is right and good she is a woman.
A woman who honors her experience and tells her stories.
Who refuses to carry the sins of others within her body and life.
 …. 
Imagine a woman who acknowledges the past's influence on the present.
A woman who has walked through her past.
Who has healed into the present.
Imagine a woman who authors her own life.
A woman who exerts, initiates, and moves on her own behalf.
Who refuses to surrender except to her truest self and wisest voice.
When preparing my short speech for the SARC anniversary, I found myself riffing off this idea, bringing together all my vision for how the victim support sector could work, with the victim at the centre and seamless transitions between health, police, justice and social services:
Imagine A Sector.
Imagine a sector where health, women's health, domestic violence, victim support and justice services connect and thrive on partnership.
Imagine a sector that meets the challenges of connecting across government and community services with innovation and grace.
Imagine a sector where the emergency is recognised even when years have passed since the abuse but the time to deal with it, is Now.
Imagine a sector that does this and maintains its excellent emergency medical services.
Imagine a sector where women suffering from domestic violence can access this victim-centred emergency and forensic service, even if they haven't been raped.
Imagine a sector that is just as comfortable providing a world class forensic service
As it is providing counselling, or yoga, or massage, or art therapy or even a quilt.
Like, say the services women can access during treatment for breast cancer.
Imagine a sector where women are supported from the moment they make a report
By someone independent and knowledgeable about police and justice processes
And they are supported right the way through the journey by that person.
Imagine a sector where women are supported in the court room as victims, instead of being on trial as a witness who may or may not be reliable
Imagine a sector where women are represented by a lawyer, not given a file manager and told "I'm a lawyer for the crown, not for you".
Imagine a sector where women are supported to survive how they will.
By never speaking of it again.
Or writing books, creating art,
Or by wanting to be part of supporting change towards more women-centred services.
Imagine a sector where the importance of this work and the wellbeing of these survivors is recognised
And funded accordingly.
Imagine how many more women would emerge from violence able to take their place in the world again.
I donated my Imagine a Woman Collage to SARC for the 40th anniversary. With the passage of time the woman in the centre has  I guess become my actual self. I have gifted her back to SARC in the spirit of strength and recovery for all women who need to go there in their hour of need.