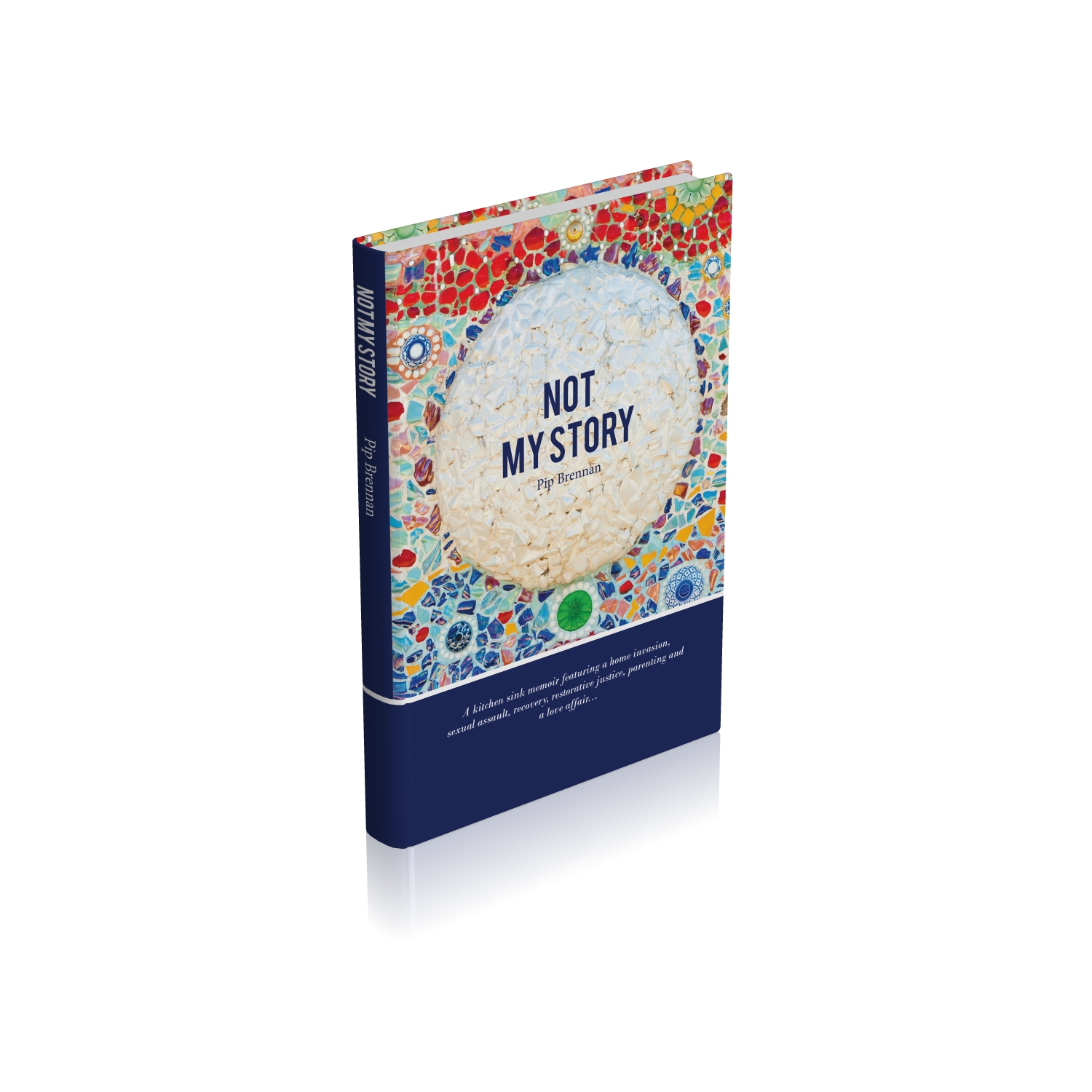 On Sunday morning 12th October 2014 I launched my book in an intimate, joyous event at the lovely Mattie Furphy house in Swanbourne. I had chosen Mattie Furphy House as one of the buildings the Federation of Australian Writers WA look after and hire out for events and book launches. I also liked the leaflet that described it has "creativity beyond reason. That sounded about right to me! I did feel it had gone beyond reason here and there, this writing project. So often I wondered, would my book ever be finished? And then I fell to thinking-are writing projects ever finished? Well, yes and no. But this day was all about celebrating this particular finished version.
I had asked Ann O'Neill, founder of angelhands to officiate at the event. I didn't want to miss the opportunity to tip my hat to a wonderful grass roots organisation dedicated to supporting peer programs for victims of violence. And despite her ridiculously busy workload, Ann agreed to come.
The book signing table was set up, laid with the cloth that my dear friend Penny, co-facilitator of Perth's unique Red Tent Circle, had given me for protection and healing in the early days after the assault. Laid on the table was the photo cake – the idea stolen from a recent book launch I attended for Neryl Joyce's Mercenary Mum.
The food was largely a gift of my Red Tent Sisters who came in force to share in this event with me. On the mantelpiece I cheekily covered up Mattie and Tom with my artwork; my Tree of Life painting with the book sitting in centre of the tree and my recently completed collage painting of the book. Both these brought into the space my lovely art teacher Dawn Meader, away in Europe and unable to attend. They were a tribute to her teaching when I found myself stuck in the writing process in 2012 I went to one of her courses.
One course led to another, one picture led to another and it started a whole creative journey where my naive painting style has proved to be a huge un-blocker of my writing flow.
After Ann opened the formalities and said her kind words it was my 10 minutes. I can still feel the love that filled the room; I began with thanking my parents, and the whole room burst into spontaneous applause. They are fabulous parents, after all.
No book launch is complete without the author reading aloud, and I chose the introduction. I had to take my glasses off and the words on the page were crystal clear, but everyone out there turned to fuzz. I did my best to look out and pretend I could see but mainly I was just right here, right now, reading out words I had laboured over and finessed until I was beyond cross-eyed.
When I finished reading, a generous, beautiful, love filled applause filled the gorgeous space. For that moment I soaked up that beautiful vibration of love in the room.
It is launched, it is launched, it is launched.