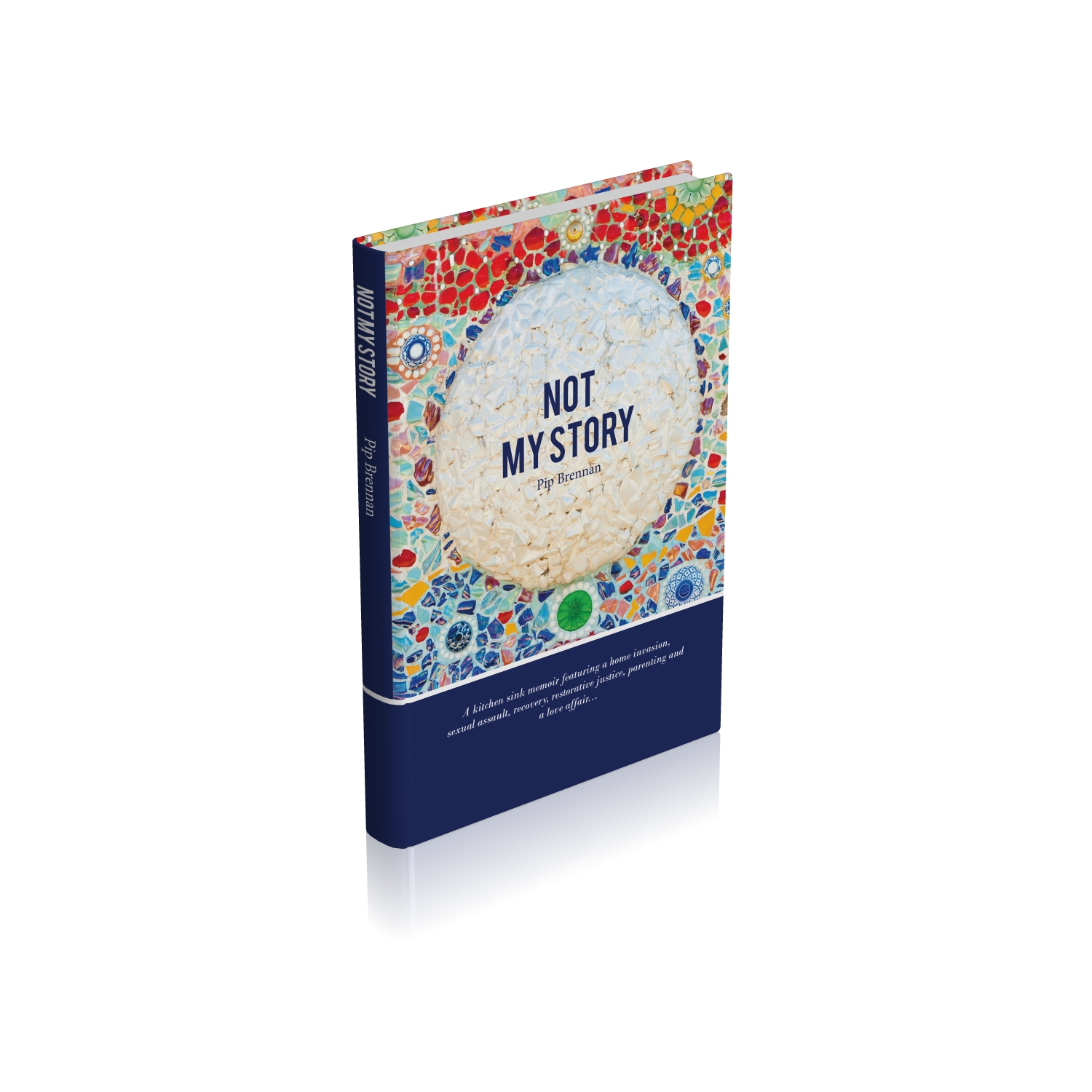 I am so grateful that more than 3 years ago I "came out" and started blogging in order to prepare myself for when My Book Not My Story would finally be out in the world. And it did come out, in October 2014. One whole year ago. Happy birthday Book!
What I find so fascinating is that instead of getting behind my book, and building my author platform, I went off into a strange journey of trying to become a small business coach (but um, I have never run a business??). Sure, the book covers a very difficult topic and I it is not something that is easily shared randomly in inboxes, plus I needed some new way of making a living if I was no longer to run a not for profit, but business coaching?
I can still remember the exact moment when the small business coaching detour suddenly looked so appealing. I was in one of my gazillion online classes I took that crazy Year of the Book; I had signed up (yet again) for the latest 6 Figures in 6 Weeks strategy. This one was a List Build course – for the fortunate uninitiated it means how to get a biglist of people's emails, like thousands of them. It focused on how to do an interview series, picking people with big email lists and approaching them to interview you, and if they would also consent to send out an email only advertising the interview (so not hiding it down the bottom of their usual email) to their whole list, then lots of their peeps sign up to your email list in order to listen to the free interview. Voila, your list goes from Zero to Hero.
So there I was on this crowded online call (a teleclass to the initiated) because the business woman had a HUGE list. She had made 6 figures probably in 6 years but was now well established and knocking out 6 Figures annually, and like all of the online Pied Pipers out there, she was telling us we could also be making those 6 figures by the end of her 6 week course. Anyway, there were hundreds of people signed up but probably 80 people on the call (the usual ratio between sign ups and actual attendees) and she asked us all what topic we would do our interviews on. With a huge sense of trepidation I blurted out to all the faceless strangers "Trauma and Recovery". She asked me a little more and I stammered out my rationale for the interview series, my cheeks red and flushed. It was a completely unsafe environment for me to be disclosing about my book and its topic but I was trying to "test myself". She just said "Buy the URL". I felt obscurely crushed, despite her brusque encouragement.
But I couldn't follow through with the Trauma and Recovery Interview Series concept and show up to this 6 week course with all these strangers to discuss it. I turned my back on the frightening idea of interviewing people like Babette Rothschild whose book "The Body Remembers" made so much of a difference to me as I waded through all the rippling out stages of recovery in the months and years after the assault that is the subject of Not My Story. I swapped to an Abundance Summit, interviewing businesswomen about their abundance secrets. Because like, I was going to be a Business Coach. So much more socially palatable!
I still have so many regrets about taking that decision to go with Abundance instead of Healing from Trauma, even though I met so many lovely generous businesswomen who gave their time and lovely interviews. About 300 lovely women signed up and have largely stayed with me as I have changed my message from "Start a Business!" to "Be true to your creative vision! Any by the way I wrote a book!"
With the wisdom of hindsight I can see that I dove into that crazy, overheated online business development world and bought into it with passion and a beautiful naivete. I awoke a year later with a bit of a marketing hangover, a Coaching certificate (which actually rocks) and a new job. Because the Universe is a wonderful thing it leaned towards me as I carried on my frenzied pursuit of the 6 Figures in 6 Weeks regime. In the middle of yet another expensive online program, life threw in my path the stewardship and amazing opportunity of running a small not for profit in Perth Western Australia where I live, The Health Consumers' Council.
So now, I can write on the weekend and during the week I exercise another of my creative passions; how to make change real in the world. I am not actually any time soon going to help anyone make 6 Figures in 6 Weeks. Nor in fact am I going to make 6 Figures in 6 Weeks. I finally have permission to write books and still put food on the table doing a job I love. And actually I really love interviewing people too, especially when there is no discussion about List Sizes. Those interviews really rock.
Happy 1st Birthday #Not My Story. Here's to waking up from marketing hangovers and embracing the life of an author with a day job that rocks.
Click To Tweet