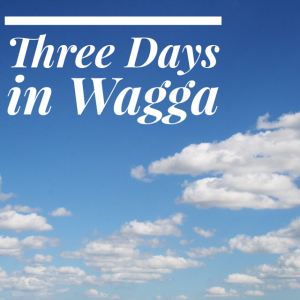 Wagga – it's not a name to conjure with and I held little positive anticipation of its pleasures. A 72 hour stay was scheduled in Wagga in New South Wales, Australia so that my husband and I could see his son graduate from basic army training. Attending the passing out parade if you will, where I hoped I would not pass out from the exertion of standing around watching incomprehensible marching formations.
But Wagga proved to be a quiet delight, with a number of pleasant features such as plentiful Victorian architecture, a main street rather than ghastly impersonal shopping malls, and a river winding on the edges of the town.
I did not pass out during the Passing Out Parade, and neither did any of the graduates. The ceremony itself was a largely incomprehensible display of marching but at least we were seated fairly comfortably to watch it; and see our dear boy get the physical training award for his platoon. And to see him so happy in the choice that he has made in his life.
It is a pleasure tinged with melancholy to see your young people moving into the world to try their hand at independent life.
The parenting job done well requires a painful redundancy.
And so we waved him off, with not even a tear although I must admit there was a little crying on the inside, on my part at least. I am sure more than a little part of it is selfish; the privilege of watching young people move into the world, see out the physical reality of their choices, causes me to reflect.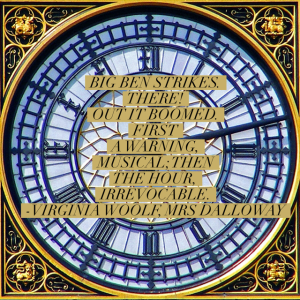 Were my young adult choices the right ones? Did I follow what I wanted whole-heartedly? Why am I still feeling so blocked with my writing? Is the answer reading books like Mrs Dalloway, where I come across the sorts of quotes about time that give me a further painful kick up the arse about its rapid passing? That remind me my time studying Literature at University, is now half a lifetime ago? I seem to have the bit about reading lots of books to develop one as a writer, but what about the actual writing, huh? It is interesting to recollect that going through a creativity nurturing process like The Artist's Way is not a one-off thing. It needs to be re-visited when "blurts" emerge, what The Artist's Way Julia Cameron calls negative self-talk about your creativity. So Wagga has seen some interesting mental loop the loops around my choices, my past, my creativity, my future. I have had to resort to getting a glue stick and some collaging materials. When in an artistic funk, collage can work wonders!