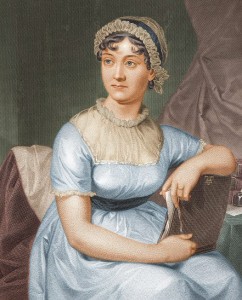 Happy National Writers' Day! OK, so that is National as in America, and technically it was 9th August which is now yesterday in Australian time, but who needs an excuse to have a picture of Jane Austen heading the blog? Not me, clearly.
I am excited to celebrate this day, whenever it really is, by sharing another interview from the Fabulous Women of Our Time series, which takes up its theme of encouraging we women to get busy with pen and paper, and start writing!
For this interview, I spoke to Wendy Campbell of Glastonbury Books. Wendy is a businesswoman, committed community member, coach, mentor and author of a memoir On Aspiring.  She has now has developed a publishing arm to her business. I wanted to find out more, so I put these questions to her:
What are your community values? How have they informed your development as a leadership mentor?
How did the writing projects emerge from your work? How did writing On Aspiring fit in with your business strategy and vision?
And in turn, how did the publishing arm of your company emerge?
What is the one thing you would recommend for people who are keen to get started on writing a book of their own?
You can listen to the audio and download the transcript by following this link. It just asks for your name and email; there is no charge.
Have you got a book, or two, or three in you? Apparently 80% of us do, but only 5% of us get it out there. Are you going to be part of the 5%?