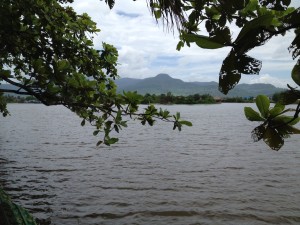 After last blog I have been lucky enough to enjoy a week's break in Cambodia, away from the rain and cold of my home town, away from my day to day life, to spend some vital time reflecting.
As well as dealing with an absence of balance in my life around my priorities, I have been battling my Procrastination Dragons. If you haven't yet heard of The War of Art, please download and read immediately. It documents every single type of procrastination just in case you try and fool yourself that your case is "different" and "special" and isn't procrastination. The book also highlights that procrastination is a lifetime force we need to resist. I like that; I think it's real.
So as I have this incredible opportunity to be in another country, to learn the joy of how to cross the road without perishing, eating fantastic food, seeing all the sights from a tuk tuk or push bike – to step right out of the daily dance and reflect, I have been asking myself this question:
What would you do if you knew you could not fail?
Somewhere along the line, I came to the realisation that my business plans were just not in sync with what I really, really wanted to do.
What I really, really want to do is write. I have now about 5 weeks until my first launch for my first book – and while the link to my book contains a trigger alert warning, and will not really be like subsequent books – it is my first book.
And it's coming out.
And for whatever reason – poor advice from mentors, the general discomfort that going public about this type of topic creates in others – I have been dissuaded from connecting this enterprise with WomenEnergy.
And so I have decided all by myself, in response to the insane level of dissatisfaction I was feeling with my business plans that this is the crazy thing I need to do. Connect my book and WomenEnergy, and get going asap on the next books!
Yes the ideas are flowing, as is the idea for the next blog, about what the current environment in publishing offers we women creatives to get our voices OUT there.
There is always room on the shelf for more. Our stories are important and they need to be told.
What would you do if you knew you could not fail?