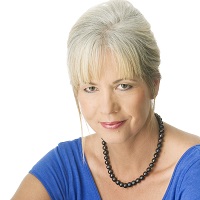 Last week I was bursting to share this interview with Susan Maushart. I don't know if you know her, but she is an author I greatly admire. I was half way through doing the Abundant Businesswoman's Summit when I thought about a Fabulous Women Series. Focus is not my middle name! I tweeted her, and before you knew it I was recording this interview.
Last week I thought that technically it was nearly ready to launch, but not quite. I have wasted another week trying to tweak it to technological perfection; but no more! I am releasing it to you as is! You just need to sign up to get to the free recording.  When you get there, you will notice that there are two recordings; the first is the introduction, the second is the interview itself. I tried to put them together, but in the spirit of taking imperfect action, I am releasing this as is!
This interview, this blog, speaks to my Biggest of Big Whys – women and our empowerment. I had thought to start the Fabulous Women series asking everyone the same four questions.
• Where is the world at with women now? Thumbs up? Thumbs down?
• Can you tell me how/ when your work aligned with women's issues?
• For those of you who have had children, how has that impacted on your personal and professional life, both positively and negatively?
• What is the one thing you could recommend to make the world a balanced place, with masculine and feminine in harmony?
But after this interview, I feel Susan Maushart answered the questions comprehensively. Who knew about Lab Rats? And what about her suggestion for a making the world a more balanced place? I would love to know what you think. Head on over to the facebook event page to let me know.
So my next Fabulous Women interview will have a different theme and another Fabulous Woman interview for you. If you sign up to the series, you will automatically get a reminder with details of the next.
Nothing to buy, no pressure; just sharing the fabulousness around!