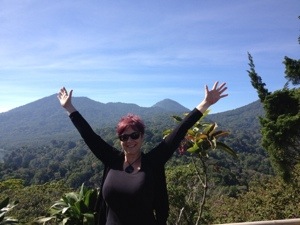 As the mother of a teenage girl I see someone almost daily assaulted with the question "what are you going to do when you grow up?"
It seems such an unfair question to ask a 15 year old who barely knows what they want to do tomorrow, let alone for the rest of their lives.
I think if we are all given a magic wand, we would ideally like to be able to make a living doing what it is that we love. What we love very often correlates with what we are good at, and can do without much effort. We get into a zone when we are utilising our core genius.
It's all too easy to get a bit tunnel-visioned about what we can do. If we reflect for even a moment, as women, mothers, professionals, artists, creatives and/or entrepreneurs, we have had many different experiences and have learned many useful skills over our life. Sometimes we just need to find some time to reflect on these.
So for your visual people out there who enjoy a guided process and have about half an hour to spend, I put together a short (9 minute) audio, 100 Doors.
The exercise invites you to relax, and visualise a room full of doors. I picked 100, but really any number will do!
Behind each door is an expertise or skill that you can claim and open up your thinking about what you might like to do when you grow up. Definitely not to be used while driving, it's quite sleep inducing! If it grabs your fancy and you want to have a go, click here.