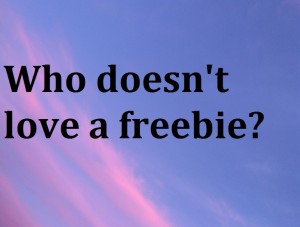 Is your inbox anything like mine?   Mine is full to the brim of people that want to help me. Usually the help is in the form of some kind of freebie. You know, an e-book, a video, an email campaign…
The usual chain of events is that you click on the freebie, check out the person's work, and pretty soon after that, an offer of some kind will be made to you and if you are as impulsive as my good self you may well find yourself signed up for the latest online training course.
There's nothing wrong with this at all; but it is the usual case of Buyer Beware.  In my experience you may find yourself signed up for a course that is not right for where you are in business. So how do you know if a course is right for you? Try these questions on for size:
1. Do you need to be online, or out in the world?
If you are starting out in business as a solopreneur offering a service (coaching, health, spiritual services etc) then what you need more than anything is to get out from behind your computer and start meeting people and finding clients.  If you can't sell face to face, you will struggle to sell online.  In other words, don't spend time and money just yet in learning how to put together an online course.  Wait until you have the sort of client load that you are struggling to keep up with before you start investing in training for getting online.
2. Are you going to lurk, or learn?
Another important consideration is how well suited your learning style is to on-line learning.  While on-line group coaching programs can offer great value for money, it can be easy to get lost in the virtual crowd and fail to follow through on the work in the course, which means you may as well have thrown your money away.
3. Do you need to pay at all?
Be disciplined with your inbox offers, and stick to the freebies while you are getting your business up to speed. One particularly excellent freebie if you are really keen to maximise your website and leverage the opportunities of the on-line environment, is Nathalie Lussier's 30 Day List Build. She has even made it now that you can move more easily between the 30 days of technical tips and tricks. It's for the techie minded, but it really is a great resource.
Good luck, and here's to finding the right support for you!