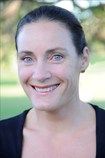 Today is Day 14 of a 21 day free interview series, and Suzzanne Laidlaw is the speaker for today.  I have known Suzzanne all my life. I mean, all my life. We went to school together from Grade 1 to Year 12. Her life has been very different from mine – the culture in her house centred around being an entrepreneur (Rich Dad); the culture in my house centred around getting a university degree and a sensible, professional job (Poor Dad).
As my life has evolved, the pull to being an entrepreneur has proved too compelling. That's why I am now CEO of my own coaching business, WomenEnergy. Right now I am airing the interview series on abundance I am hosting, The Abundant Businesswoman's Summit. Yes, it's still free, and yes I would LOVE for you to sign up so you can get the benefit of listening to people like Suzzanne.  Replays, and free gifts of all speakers are still available so you can catch up.
As an Action Coach, Suzzanne knows a LOT about coaching. As a lifetime entrepreneur, she knows a LOT about business. I so enjoyed listening to her speak about why she is a coach, and why every successful entrepreneur needs one:
You can't see your own golf swing.
That just so resonates with me, how about you? Do you find it very easy to lose sight of what it is you are doing and why? What your business goals were in the first place, and where they have disappeared under the mountainous To Do pile?
In business, coaching is a total game-changer. It provides the space for you to access your own wisdom about what you need to do next, or receive gentle guidance to point you in the right direction.
And – your feet are held to the fire. Accountability is an amazingly powerful thing; it gets things done.  It gets you to where you want to be.
The tricky thing is that when you are about to breakthrough to another level of development, you will feel very uncomfortable.  Without a coach to help you with accountability at that vulnerable time, 9/10 you will just give it up.
Interviewing Suzzanne reminded me of why I am so passionate about coaching to help you transform fears and stuckness into success.  Have you ever thought about giving coaching a try?  Please feel free to contact me if you are ready to move forward on your goals!