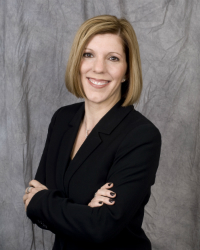 Something that keeps coming up in the Abundant Businesswoman's Summit is how to make decisions.
Being an entrepreneur means being willing to make decisions with some speed, but hopefully with some wisdom. It doesn't always matter if you get it right, but it matters that you don't get stuck in the state of indecision, or analysis paralysis.
And while a good decision is better than a slow decision, we would obviously prefer to make a good decision, quickly.
I was really struck with Jill Angelo's interview, how she felt she could tune into the voice of the soul in order to make a decision;
The ego is the rushed, anxious voice that says "do it now". The voice of the soul is "let's give this a try". It is much easier to navigate through when you can hear the voice of the soul.
What do you think? Can you hear the voice of the soul?
You may remember, for those of you who were listening on Day 2 of The Abundant Businesswoman's Summit, that Kathleen Hanagan talked about muscle testing.
I wrote a short blog on this technique, but since then I am delighted to be able to share an information sheet that I found on the internet and loved; I asked the author, Tessa Casson was willing to share this with you all as a downloadable pdf
I hope they help – let me know how you go! And yes, you can still sign up to the Abundant Businesswomen's Summit. It's free!