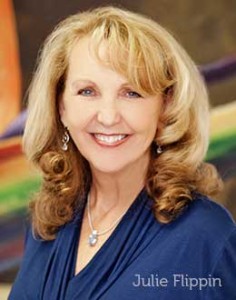 One of the recurring themes in the interviews from The Abundant Businesswoman's Summit, is just how much starting a business can activate a whole range of fears and anxieties we never knew we had!
Today's speaker Julie Flippin offers an insight into a cutting-edge tool to quickly move beyond anxieties and fears, and into confident action. Emotional Freedom Technique, or tapping on Meridian Points.
Julie has offered a tapping sequence for the fears of the new entrepreneur; see here for more information about tapping and see the Bonus Handout which includes the tapping script.  If you want to access the audio, you just need to sign up to the Abundant Businesswoman's Summit.  I look forward to "seeing" you there!
Let me know how you go with it!