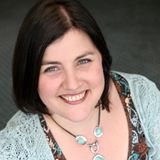 I first "met" Nicky when I purchased her excellent book, How to Twitter for Business Success. I read it, and I was instantly inspired and empowered by her big picture summary of the different social media platforms and how best to work with them. All of a sudden it seemed completely doable. I implemented, and then began to here the plinking sound of new twitter followers! So, I implemented again and tweeted Nicky. She tweeted me right back and I decided I would be brave and ask her to be interviewed for The Abundant Businesswoman's Summit.
Obviously, she said yes!
There were many things I enjoyed about Nicky's interview – her insightful description of women returning to work after having children and how we need to change our thinking about what we bring back to the workforce.
Of course I loved her discussion of Twitter and how it changed the course of her business life, and there is a fantastic Pinterest tip she shares (apart from not going on Pinterest while hungry!)
I am so excited that Nicky is going to write another book about Social Media. I think she is a gifted teacher and writer and she really helps us get off the fence and into social media.
Her free gift is pretty awesome too!
I would love for you to join us at the Abundant Businesswoman's Summit – sign up and tune in today to hear Nicky's talk and access her generous free gift.
"See" you there!