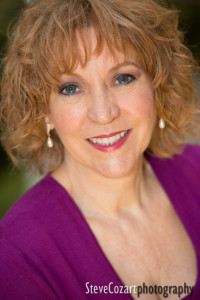 One of the hallmarks of starting a business seems to be fear and procrastination – getting immobilised.  So I felt it would be ideal to invite Remy Chausse on the Abundant Businesswoman's Summit.  She specialises in getting unstuck – and like many of us with a passion, she needed to learn how to get unstuck herself. Having learned this, she has brought back her lessons on getting unstuck and is sharing this with the world.  Remy shared with me:
So the Get UNStuck Revolution came as a result of my own history… The one person I thought I could trust, the one organization I thought I could trust all betrayed me … I just got betrayed all the way around until one day I realized I was just frozen in a spiritual injury. Spiritual injury is something I define as something or someone that shatters your soul.  The hurt the betrayal goes so deep, that you are literally shattered inside.  And can I just tell you how much stuckness that can create?
In every way, Remy has moved forward from that place of stuckness.  She has created a range of books and courses to help women who are stuck like she was once, move forward with their lives.
I think that's why we're on earth, you know, is to find that place where we can help the most people, and we can't help them if we can't relate to their story, what they've been through.
Make sure you listen up, because Remy has a lot of practical advice to share too, on how to make a decent living as a heart-centred entrepreneur.
How are you stuck in your life?