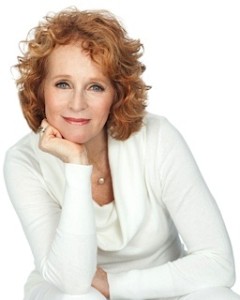 Meet Kathleen Hanagan – she is the speaker for Day 2 of the Abundant Businesswoman's Summit; a coach, psychotherapist,  spiritual teacher and shamanic high priestess.  Her interview is due to air from 2 March.
I just loved talking to Kathleen – she has so much to offer women because of her rich work and  life experience.  She speaks eloquently about her own journey from self-confessed hermit shamanic healer to a businesswoman and coach who had the vision of taking  her gifts and teachings out to a broader audience.
And it was a much tougher journey than she ever thought it would be!  She shares her learnings with a generosity and spirit that left me feeling inspired and also armed with essential knowledge of just what it takes to make it as a transformational entrepreneur.
I loved that Kathleen talked about different tools she uses in order to make business decisions that are true to her values and destiny.  She briefly mentions muscle testing; which in a simple version I use all the time!  It calls on the wisdom of our bodies to help us decide.  I stand up, take a few breaths to relax, and ask my body to give me a yes – or I might say – "My name is Pip Brennan".  My body rocks forward (but back is fine too, or to the left or right).  I ask my body to give me a no – or I say "my name is Donald Duck", and it rocks back.  I then pose the question and wait in a totally relaxed manner to see which way it will rock.  I have found it to be extremely helpful to ensure that I am getting out of my head and ego.
Kathleen also talks briefly about another simple and effective technique – EFT or Tapping on meridian points which is particularly effective in reducing anxiety.  I have a treat for you later on in the series, so that's all I am saying for now!
What do you use to help you with decisions?