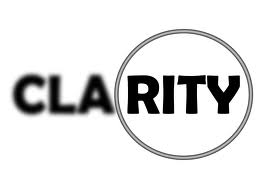 I would answer that yes, I am usually very clear.  It is sad and rather humbling to realise that we treasure these illusions about ourselves until compelling evidence to the contrary comes our way.  I will admit, I am somewhat over-confident in my writing and communicating skills.  Sure, I do have these but – clarity is not always a key feature.  Rapidity is.  Clarity – not so much.
I will take this chastisement from Mr Darcy, originally intended for Mr Bingley in Pride and Prejudice;
"…you are really proud of your defects in writing, because you consider them as proceeding from a rapidity of thought and carelessness of execution, which, if not estimable, you think at least highly interesting."
On more occasions than I care to remember, a missing half of a sentence or a vital absent noun will be remarked on by recipients of my emails.  Especially long, complicated emails which have required me to jump in and out of the rabbit hole of my inbox (see here) and get thoroughly distracted before hitting send.
Yesterday was fascinating.  I sent what I thought was a really clear text.  "Hey one and all! Can you please update your mobile contact for me, Pip Brennan to 0406 290 923".  What I meant was, I now have a new number, please replace the current number you have for me with this new number.  Why didn't I just write that???
I would say 50% of people got what I meant, the other 50% have texted me with their name. I can only hope that they also update the number while they are at it.
Others of course texted me with messages of concern about what on earth I was doing with my life and had I gone mad, leaving my job? Or worse still, been kicked out?
So if you did get my text and am wondering, it is all part of the plan.  I am taking a conscious decision to move on to a new chapter of my life, and am lucky enough to have someone good to take over the reins.  Now I just need a bit of clarity around my new direction…