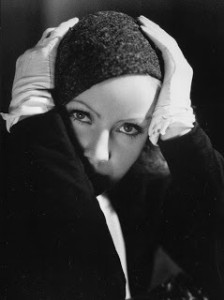 I want to be alone!  I have been largely holed up in a hotel, Greta Garbo style, working on my projects since my arrival on Monday. I spent some time today listing what I had done in this time.
I needed to, as the alone-ness had teetered into loneliness, and it was hard not to long for a beautiful walk and swim on South Beach this morning with my beloved rather than walking, hunched against the biting wind, in Melbourne.
Not all my social plans came off, but my projects sure did.
We humans are such contradictory creatures, that despite my huge excitement at anticipating my week of me-time, I ended up feeling quite bereft wandering around the streets and the National Gallery without my daughter to soak it all in.  There was much less jumping on and off trams and getting excited about all the different shops and attractions Melbourne has to offer.
But I just had to move past the feelings of being Nelly No Mates and savour the time I had.  I offered up all the work, all the progress on my projects, all the hours of listening to training tapes, all the effort in wrestling the book manuscript from one form into another, it all went up to the altar of gratitude.  Gratitude that I have a beautiful family in Perth to return to.
And a very impressive-looking to do list, with lots of ticks on it!