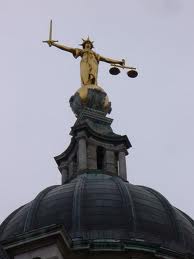 I have been doing a lot of thinking this week about accountability and what happens to Inquiries when their voluminous reports are released.  Specificically I have been thinking about the Recommendations from the West Australian Inquiry into the Prosecution of Assaults and Sexual Offences undertaken several years ago now; the above link is to the 2008 report. PASO for short, for there must be an acronym.
Ostensibly fuelled by the preventable death of a young girl after her murderer had escaped prosecution on prior offences, the Inquiry aimed to look at what had gone wrong to allow the perpetrator back out onto the streets after a bungled handling of a prior offence.  After its inception it grew to encompass sexual assault as well, and that is when I became involved, giving evidence at the Inquiry.
The Inquiry undertook all the processes that typify Inquiries.  Thoughtfully conducted, with painstakingly recorded testimony from victims, secondary victims and service providers.
And at the end there was more than 250 pages of report,  and 37 recommendations.   This is it quietly entering into parliament – need I say that 2009 has long come and gone, with no Hansard mention of a Report?  I liked this 2009 soundbite:
To this end, I will be asking the Sexual Assault Services Advisory Group to investigate a number of the issues that these reports have raised, including addressing the reasons for withdrawal of complaints of sexual assault and ensuring that established processes put the onus on victims or complainants to access supportservices themselves. I restate this government's determination to ensure that individuals who are victims of sexual assault receive a very clear message that their issues and experiences are important and deserve the highest level of care.
Alas, alas this laudable sentiment did not survive the change of West Australian government, and there has never been an obligation, other than a moral one, for any of the relevant service agencies to report back.  At risk of breaching confidentiality, I can say that I sit on the Sexual Assault Services Advisory Group as a victim representative, and have done since its inception in 2008.  I was motivated by wanting to know what happens with a public Inquiry, whether all the work, time, care and effort that goes into writing recommendations actually translates into action.  Five years on I certainly question when I think it might be time to step away…
Certainly there are recommendations that have been actioned or superseded, but others still awaiting time and attention.  For example,
Recommendation 19: The Office of the Director of Public Prosecutions,in collaboration with the Department of the Attorney General, investigate and report on the meritsof therapeutic justice.
I was googling for the PASO Inquiry's link today to write this blog when I came across this UK article; the tragic story of a woman who felt so violated by her time on the witness stand being cross examined that three days later she took her life.  It just made writing this blog all the more urgent; as the article states:
Victims of burglary do not have to prove that they have been burgled or to justify their behaviour before the burglary. With rape and sexual assault allegations, victims still find themselves subjected to hostile questioning.
This is a really key part of the issue with sexual assault and abuse cases and why they are so difficult to prosecute, so hard for the victims to make it all the way through the process to hopefully a conviction.
I really would like to know more about Recommendation 19 – what therapeutic jurisprudence might look like, whether survivors of sexual assault are routinely offered a pre-recorded interview to give their evidence, if so what the uptake is, what the legal outcomes are in relation to trials using pre-recorded interviews vs trials where women are excoriated on the witness stand.
So back to the meeting next time I will go, to see if I can winkle out some more answers…