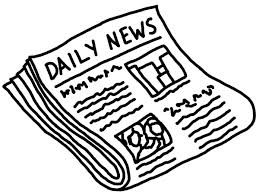 One of the defining experiences for me in wanting to write my book, was my early brush with the media.
I had always had it in my mind that I would speak up about my experiences, once all the legal processes had been completed and there were no possible repercussions on that front.   Hell my need to talk about it was all-consuming in the early weeks and months after the assault, to the point of wanting to blurt out my story to an unsuspecting woman working on the IGA checkout in the first week after the assault.
While this particular need to over-share was well under control by the time the legal all clear was imminent – nearly 2 years later – I knew I really wanted to have a chance to have my say in the media.
I decided on the way back from my one and only visit to the courts – mercifully I did not have to appear as a witness – to proceed with the story with a keen journalist.  She had contacted me coincidentally a few weeks before the legal processes in my case were coming to a close.  At the time she was chasing a comment about another sexual assault case, and the in the vacuum of  those willing to comment, she had approached me.  She still had my details from when I had contacted her trying to interest the West in doing a story about the few of us who were starting to get some momentum going as a voice for women survivors of assault and abuse.
As we had made fortuitous contact, I told her that the legal process in my own case was drawing to a close and I would be interested in having a public say if she wanted to do a story.  She did.  She seemed quite surprised and pleased that I was willing to have a picture of me to accompany the article as well, not pixellated out because what did i have to hide?  Why should I be ashamed?
Accordingly, I made my way from the court house and met with her to get the ball rolling.  I posed for a photo with a considerate and skilled photographer who instructed me how to pose to achieve the calm, credible complainant look of the published shot.
Afterwards the journalist and I talked for about an hour, more than could possibly be used in a 500 word article, and I felt a creeping anxiety about what would come out the other end. It is always difficult in these situations to continue to feel focussed on what you are doing and why.  Was it all just about an overblown need to have my wounds  witnessed, endlessly? Was there a legitimate need for me to speak out? Was The West an appropriate vehicle? (cough!)
I was hoping to have some idea what the article would be like before printing, but as the hours dragged before the deadline on the journalist asked if it could go in without editing from me.  Being a kind soul, I heard her fatigue and trusted the quality of our face to face meeting that she would do me no harm.
Can you imagine with what trepidation I rushed out early to buy a paper the morning of the story, and hurried home to read it? My first reaction was to squirm a bit at phrases that I felt made me sound stupid or didn't reflect the complexities and subtleties of the conversations we had had or the views that I hold. The gist of the article was about the traumatising process of giving evidence as a survivor of sexual assault.  While I felt that this was important and was happy to lend my face to this so the journalist could write whatever she wanted regardless of my own circumstances, it was not what I really wanted to talk about.  Sure, I was more than happy to heighten public awareness on this shameful area of law, where it seems the witness rather than the accused is on trial.
But I also wanted to talk about  the need to address the "casual sexism" that pervades Australia and is very much alive and well when it comes to prosecuting sexual assault cases – the attrition rate of cases from reporting to conviction is appalling.  I also wanted to talk about the need for better, more responsive services for women, providing longer term counselling for those grappling with issues from years before.  I wanted the message of women's resilience and recovery with the right supports, and where those supports could be found, to be broadcast.
I also wanted to talk about the ills of society that breed such sad, lost souls, and the prison and justice systems that don't seem to address the addiction, mental illness and pain that abound among prisoners.
In 500 words?  Somewhat ambitious.
Much more recently I had the experience of meeting a friend of a friend who was interested in my story.  We met and I spoke at length, but she never ran the piece she had planned.  She felt the message of women's rights was diluted by the added complication of trying to document my feelings of sadness and frustration with our justice system.
But that is what I want to talk about.  All of it.
And so, I have the whole space and time of a book to write about all the complexities that have presented to me, for me to sift through as the years pass, looking for answers when there are none and many.